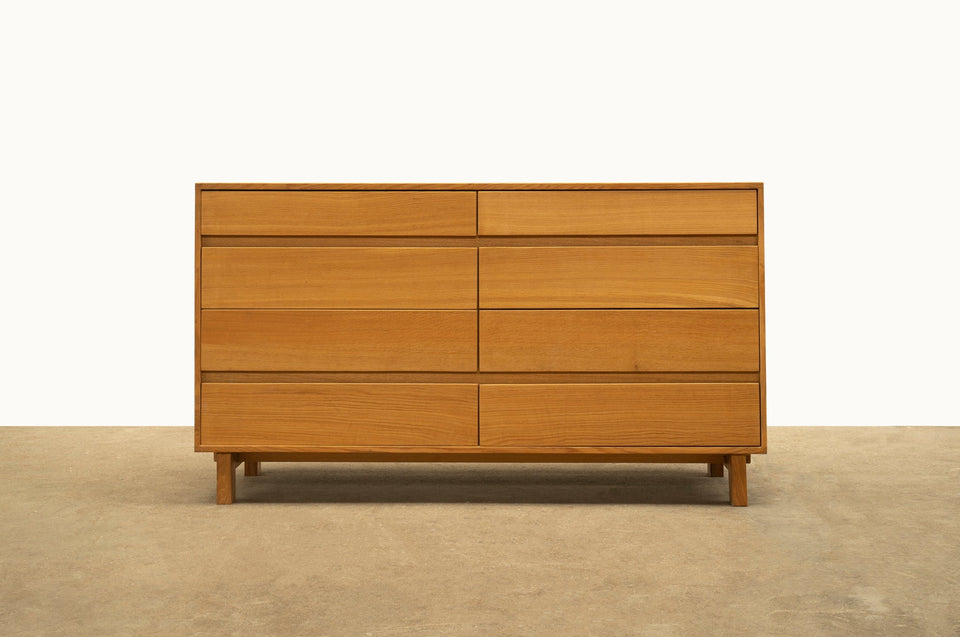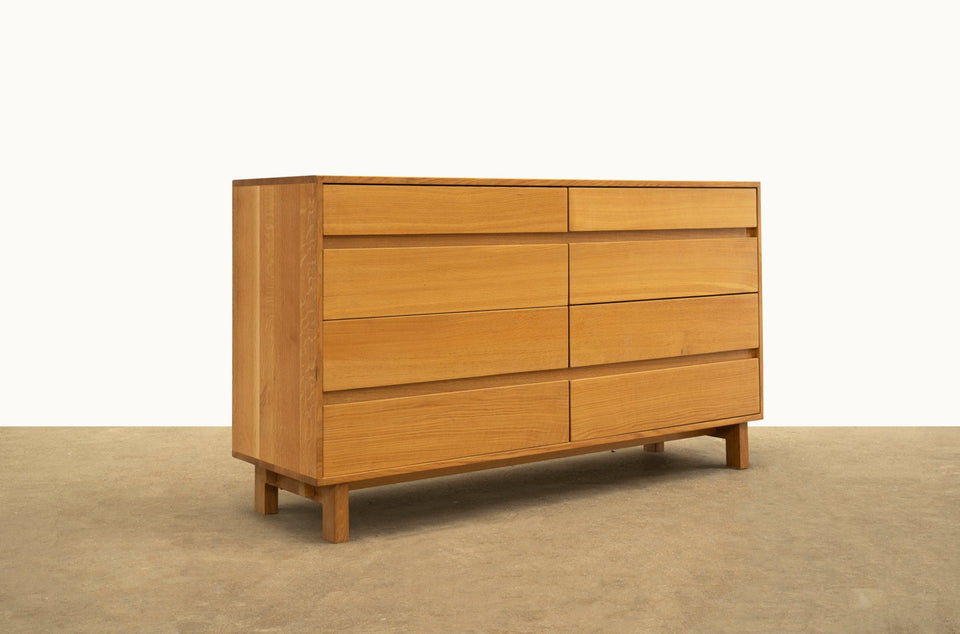 Ada Wideboy Dresser
EX-73
A minimalist, rectilinear dresser with a tectonic base, the Ada Wideboy Dresser is crafted entirely from solid wood with a hand-rubbed, natural oil and wax finish. The self-closing drawers provide ample storage with finger pulls for easy opening. Available in a variety of wood types and in custom dimensions and drawer configurations.
37"H x 64"W x 20"D
White oak + Oil and wax
Additional Details
Configurations
Shipping
Circulated vs. Standard
Circulated pieces are less expensive and can be returned to 57st. design--at any point in the future and regardless of wear--in exchange for store credit. Circulated furniture may have been owned previously, but has been restored to its original condition at our Chicago workshop, and is indistinguishable from the day it was first finished.
Standard pieces are more expensive but are made completely new when ordered and cannot be returned to 57st. design for store credit. Most pieces at 57st. design can be purchased as either Circulated or Standard.
You can learn more on our Design Circulation or FAQ page. If you have any questions, don't hesitate to reach out to us at info@57stdesign.com