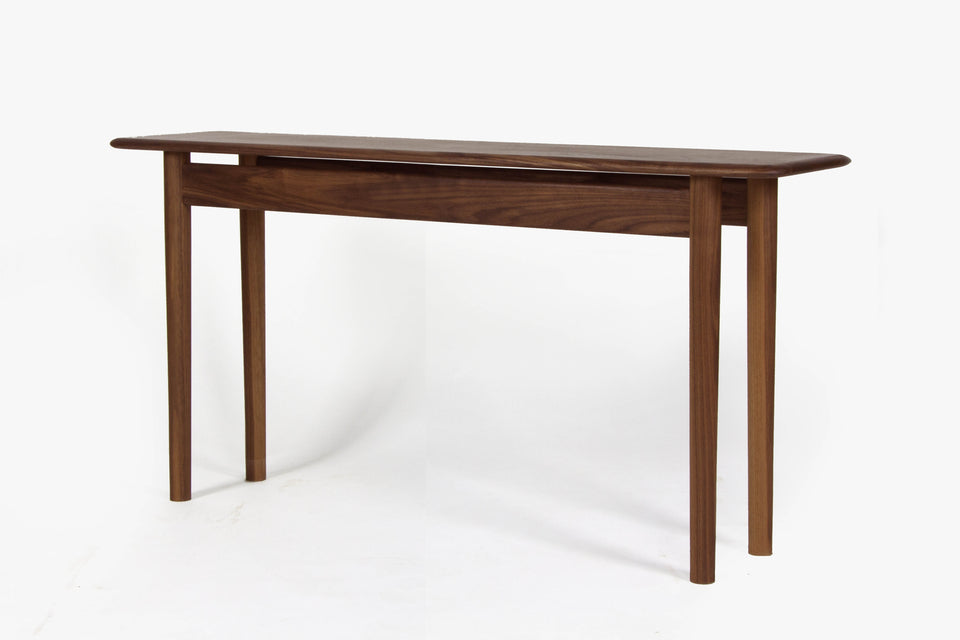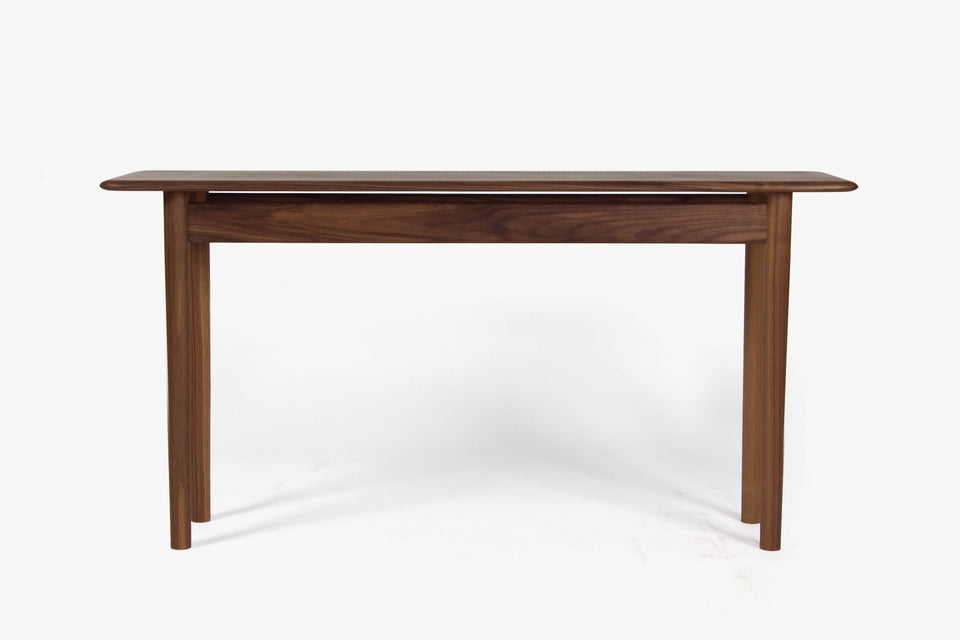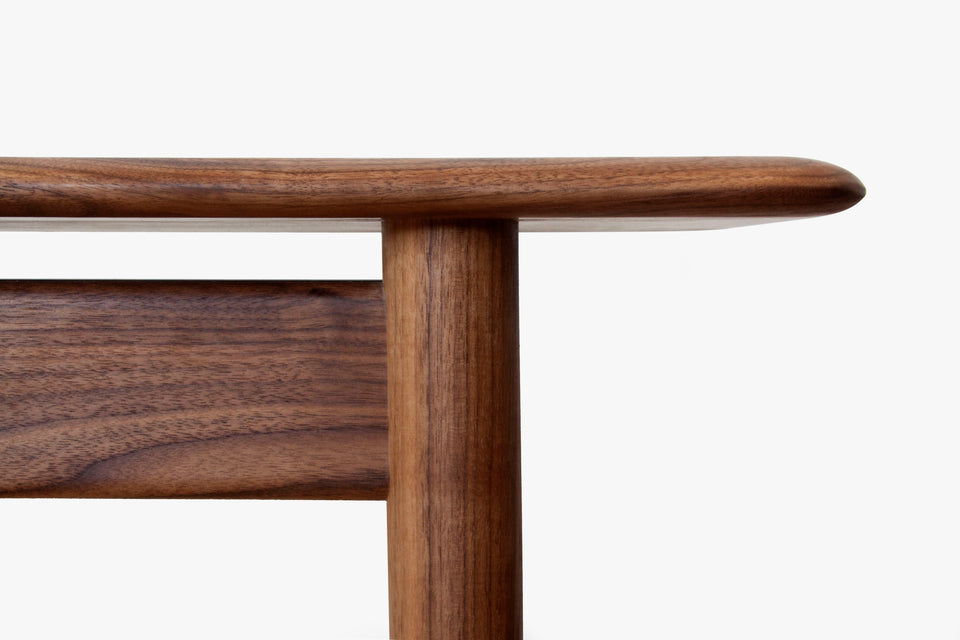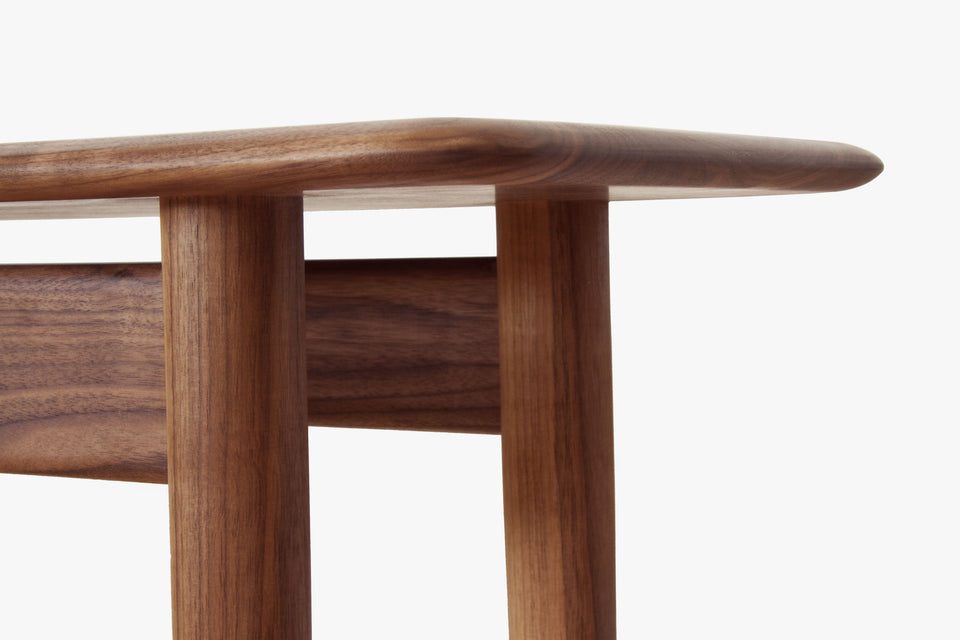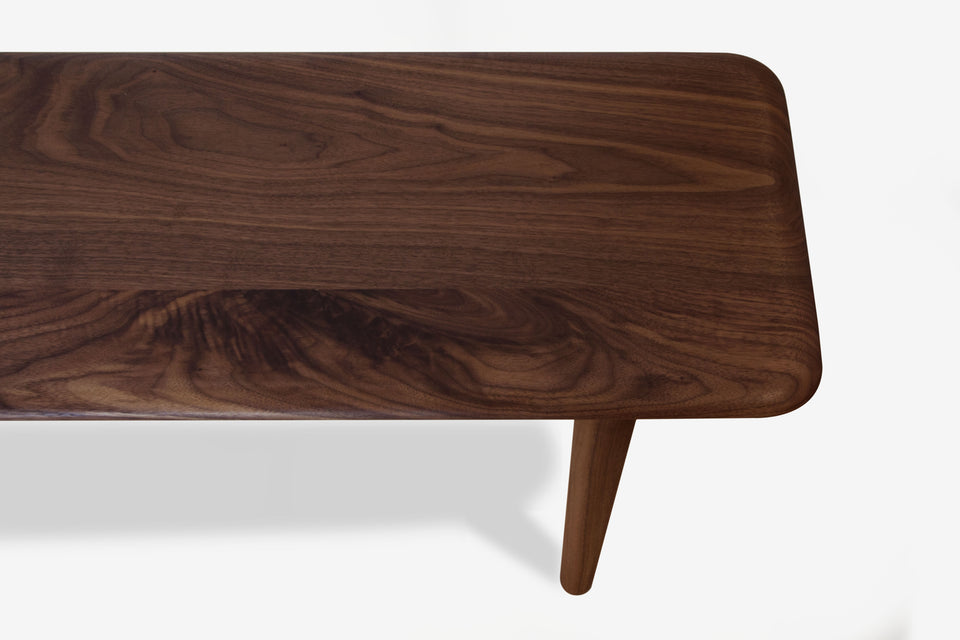 Ionia Sofa Table
D-IONSOFTAB-A&WW-C
A contemporary entryway table with a smooth pebble top and tapered legs inspired by Scandinavian design. The lowered apron adds visual interest while providing stability. Available in custom dimensions and a variety of wood types.
30"H x 52"W x 13"D
$320 store credit | cherry
$380 store credit | walnut, white oak
Made in Chicago.
Made to order in 10-12 weeks

Additional Details
Configurations
Shipping
Circulated vs. Standard
Customization Options
Visit our Custom page or contact us at info@57stdesign.com to learn more about modifying a piece in our collection. Customizations are not available for Design Circulation pieces. Customizations add to the lead time.
Features
Smooth pebbled solid wood table top. 
Product Details
For instructions on how to care for the Ionia Sofa Table, please visit our Care page.
No assembly required.
The Ionia Sofa Table is all wood. No MDF, particle board, or other engineered wood composite.
Circulated pieces are less expensive and can be returned to 57st. design--at any point in the future and regardless of wear--in exchange for store credit. Circulated furniture may have been owned previously, but has been restored to its original condition at our Chicago workshop, and is indistinguishable from the day it was first finished.
Standard pieces are more expensive but are made completely new when ordered and cannot be returned to 57st. design for store credit. Most pieces at 57st. design can be purchased as either Circulated or Standard.
You can learn more on our Design Circulation or FAQ page. If you have any questions, don't hesitate to reach out to us at info@57stdesign.com